Page - ABOUT US
ABOUT US
We are Salvatore and Natalia, we got married in 1989 and shared more than half of our lives. We love travelling by motorbike and we covered more than 100.000 km all over Europe by our GS. We have been cultivating for some years the idea to share our own experience as travelers with others and to create a welcoming, cozy place where everyone could find comfort and feel like home. That's why in 2015 we started the restoration works of this old house, a building dating back to the early '40s of the XX century.
And we gave birth to Bedinlé. Natalia directed the works with the utmost attention to every detail, to make the apartment as welcoming, charming, and comfortable as possible. Her creativity and passion for design and décor are the distinctive signatures of Bedinlé. Salvatore designed the garden and takes care of it every day. This green treasure hidden in the heart of the city has been conceived as a place for relief and relax after a day on the beach or after a tour walk in the city. We are now ready to warmly welcome you to Bedinlé!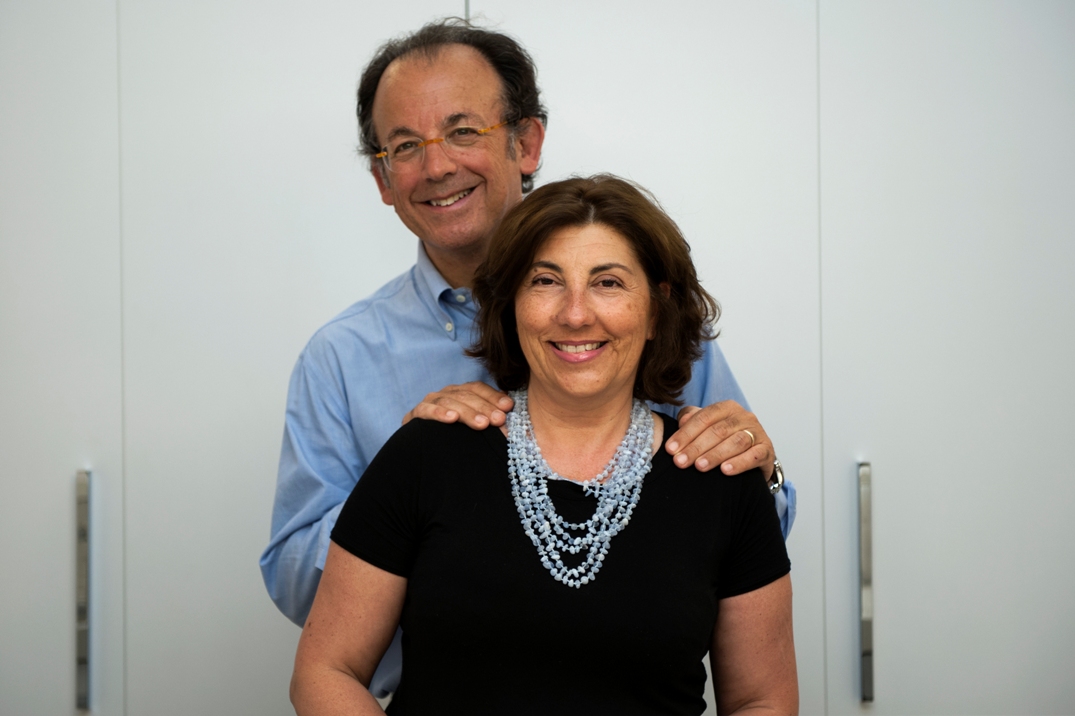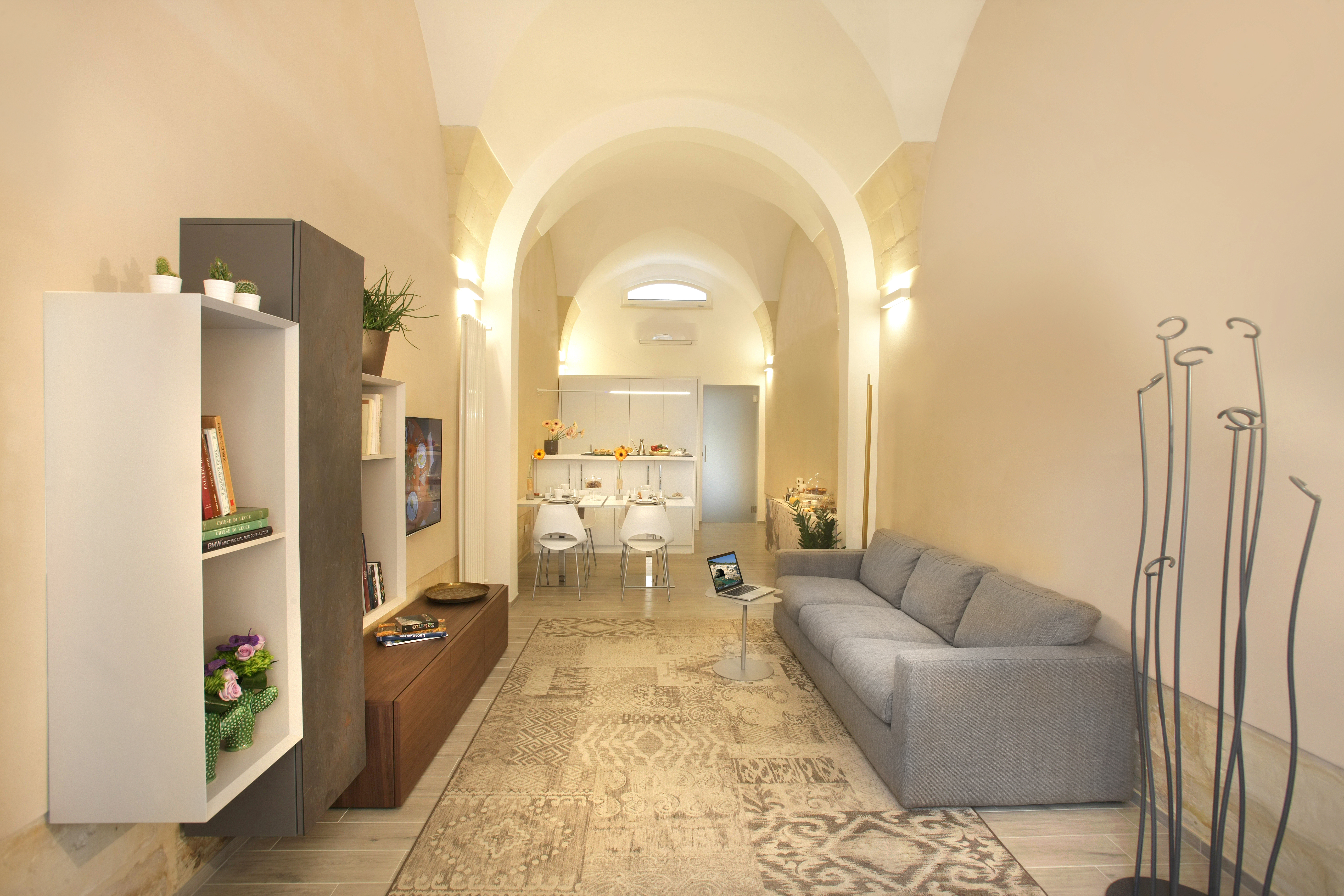 THE LIVINGROOM
A cozy space to have a rest and enjoy a meal after a long vacation day. The right place to relax with your family and friends.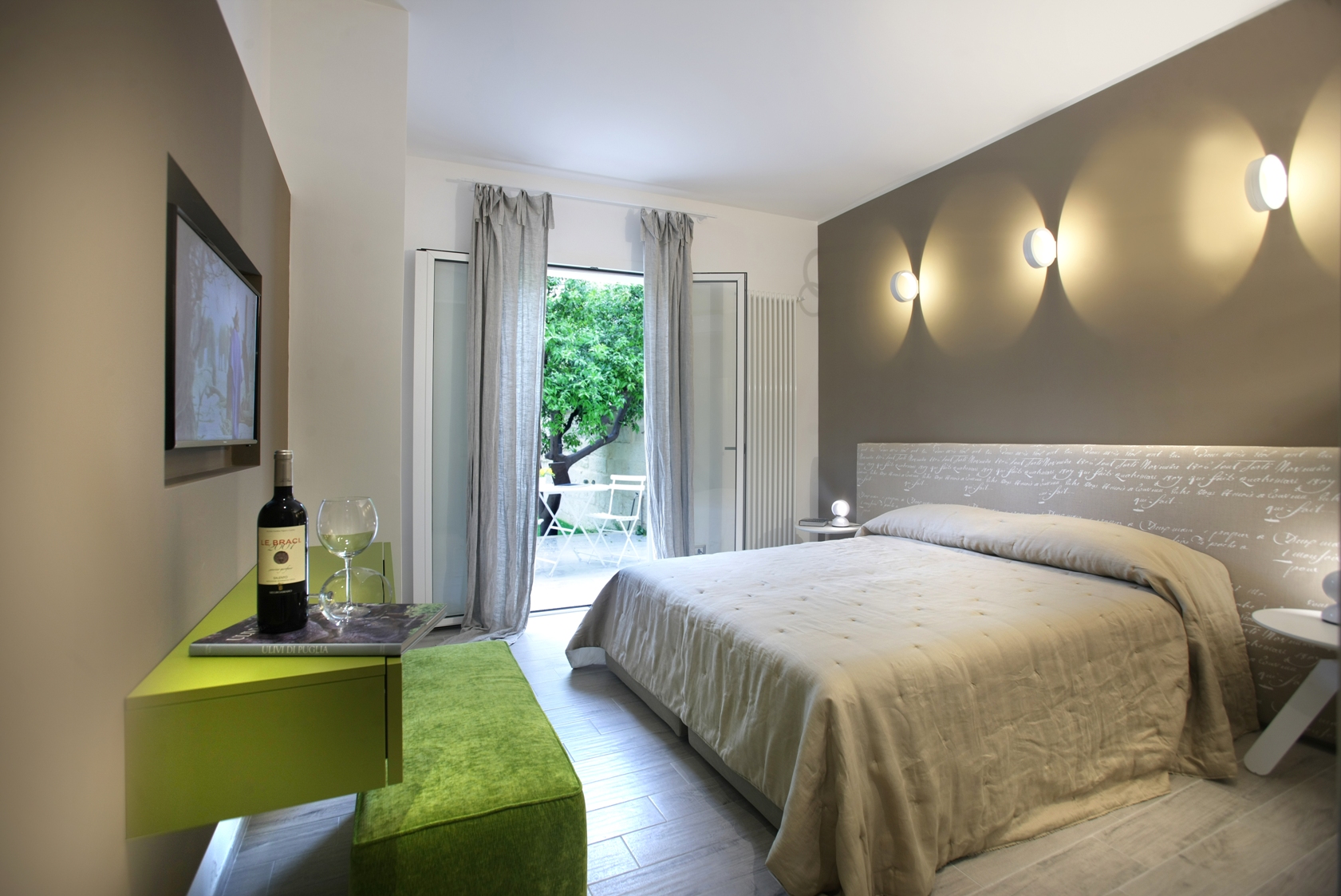 THE BEDROOMS
Contemporary interior design, refined ambience and a cozy atmosphere combine with colors and lights to create a unique relaxing experience. Every room has its own style and has direct access to the garden.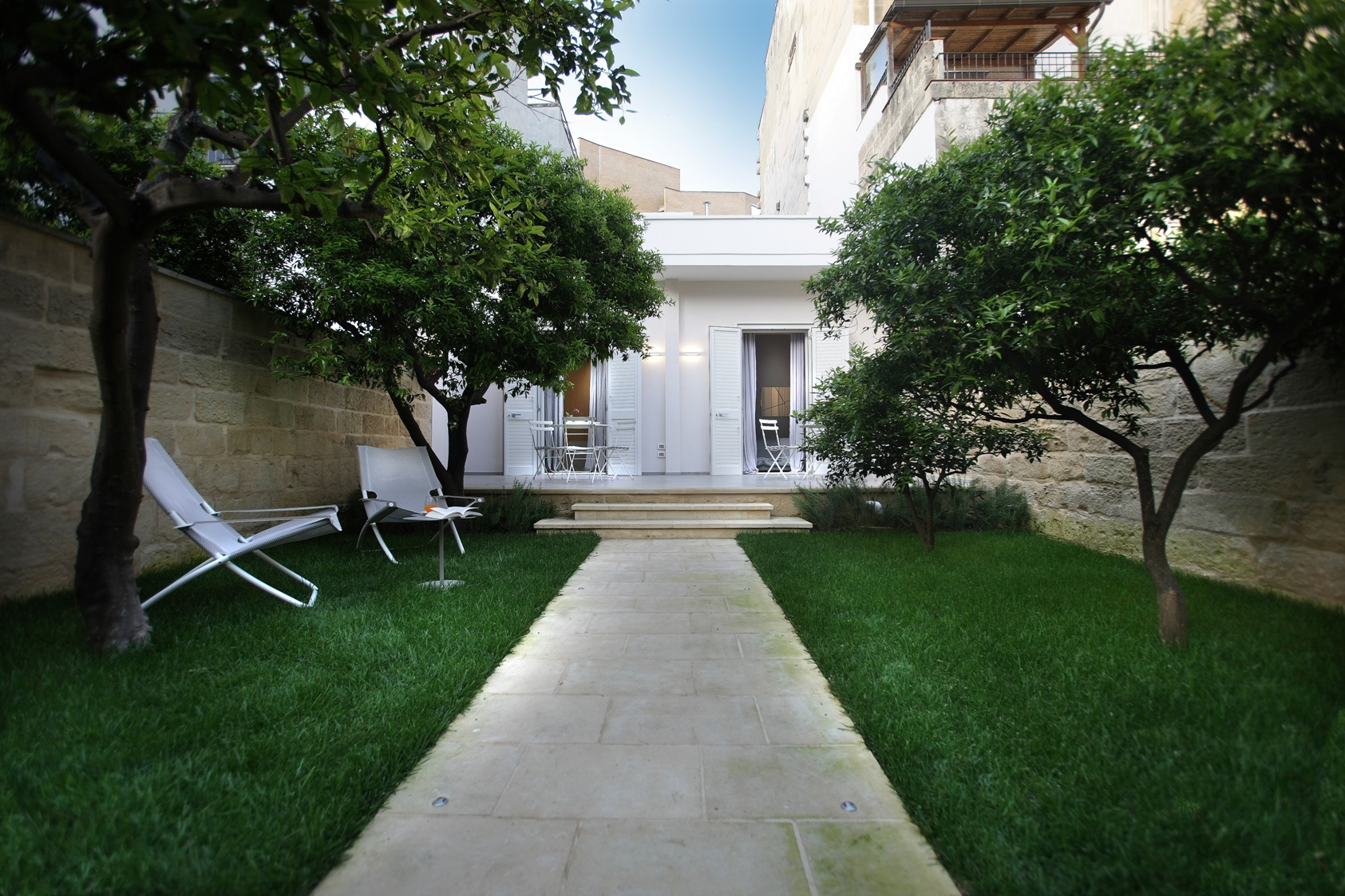 THE GARDEN
A hidden oasis in the very heart of the city, a pleasant garden with citrus trees and lawn, in the framework of the ancient stone walls. It is the ideal place for an outdoor breakfast and for relaxing moments.
.
TESTIMONIAL
Die typische Lecce Architektur und der mix der Einrichtung machen diese Location zur Attraktion. Ein kleiner idyllischer Garten untermalt die Gesamtharmonie. Man fühlt sich außerordentlich wohl. Die Nähe zum Zentrum, Fußweg maximal 10 min. Alles in der Nähe, Parkplätze unmittelbar vor der Eingangstür. Perfekt!! Der Inhaber ist sehr bemüht das alles passt. Fantastico. Sehen uns bald wieder. Vielen vielen Dank für ihre Gastfreundlichkeit.
Joseph
Germany, Genuary 2022
Siamo una famiglia di 4 persone e abbiamo avuto l'intero appartamento a disposizione. La posizione è ottima, vicinissima al centro ma in una zona tranquilla vicino a bar ottimi negozi di alimentari e buoni ristoranti. L'appartamento è attrezzato e molto accogliente, il giardinetto fantastico. La proprietaria gentile e disponibile, insomma tornando a Lecce soggiorneremo di sicuro al bedinlè.
Laura
September 2021
Repetiria sin duda. Alojamiento muy comodo agradable cualquier problema lo solucionaron al momento.
Auqnue no esta en el centro historico se encuentra muy accesible y con posibilidad para aparcar en frente.
Ana
Spain, August 2021
La proprietaria è stata gentilissima, ci ha fatto sentire a casa e ci ha trattato come amici.
La casa è bellissima, pulitissima, arredata con gusto e con una cura estrema per i dettagli di qualità!
Posizione centrale e comoda anche per il parcheggio. Consigliatissimo
Chiara
U.K., Genuary 2020
Thank you Natalia for making our stay so comfortable.
The apartment is beautiful and we really enjoyed our time in here.
Anne e Philippe
U.K., February 2019
Grazie Natalia per la gentilezza, la cura e la professionalità dimostrata. Il primo profumo di questo 2019 è stato quello dei mandarini del vostro giardino.
Complimenti, la prossima volta che verremo a Lecce torneremo con piacere.
Sara e Simone
Genuary 2019
Thank you for a lovely stay
in your beautiful apartment.
We have had a lovely time
visiting this great part of Italy.
Debi and Gavin
U.K., October 2018
Tutto qui splende
di grande nitore.
Tutto è pensato
con genio d'amore.
Alessandro, Claudia, Bruno e Marina
April 2016