Page - THE GARDEN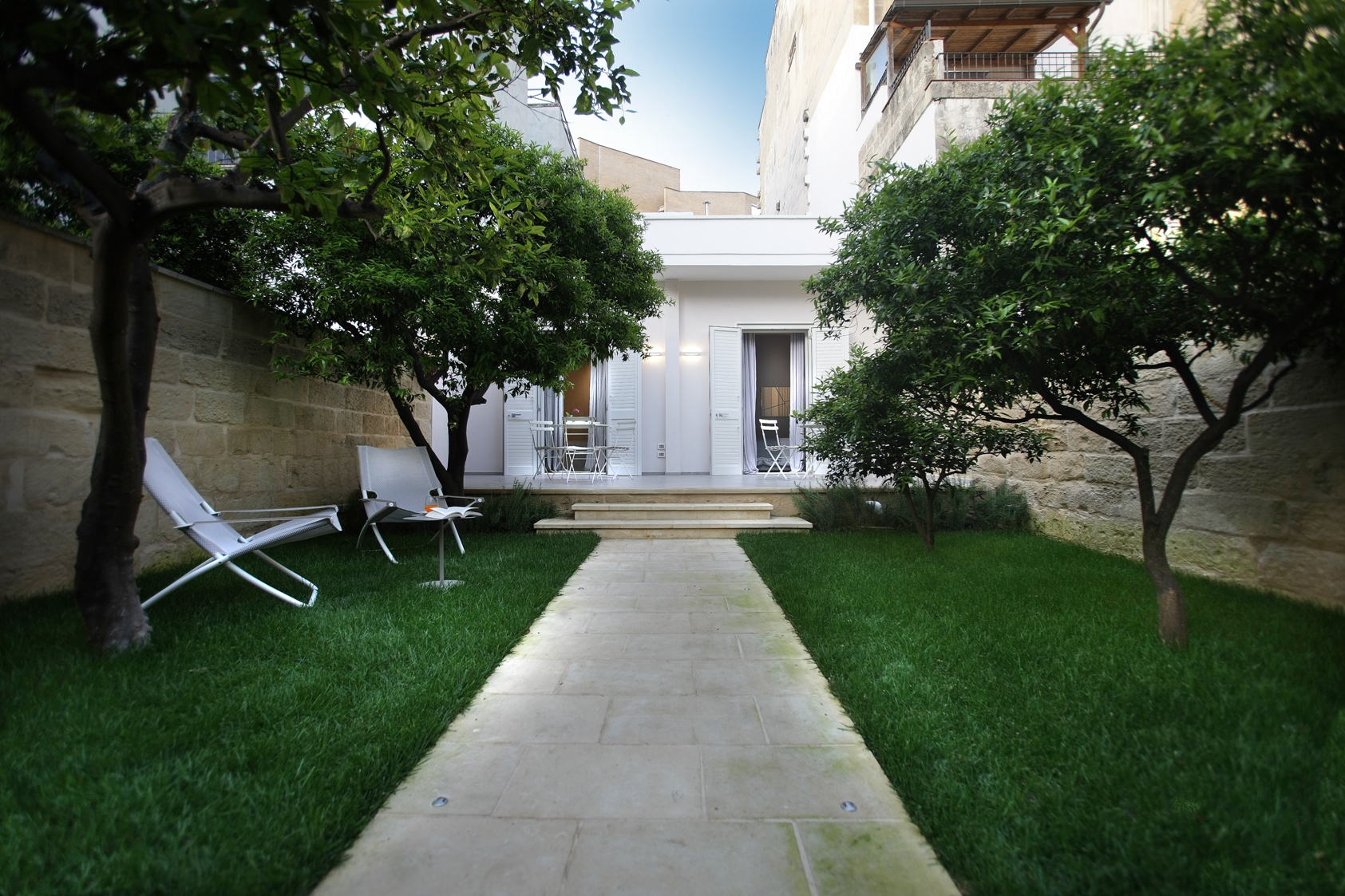 OUR GARDEN
An unexpected oasis in the very heart of the city, an exclusive hidden garden open up once the visitor crosses the doorstep of the B&B. Only Bedinlé's guests can enjoy this pearl and discover its beauty and magic.
Citrus trees and a green lawn are nestled in the precious ancient stone walls, built with the typical local bright stone called pietra leccese. During the day, the sun rays reflect on the walls, creating picturesque effects of lights, shadows and reflections.
The garden is the best place for an outdoor breakfast, to enjoy a sunny day and relax deep in the green, to sunbath on the comfortable beach chairs, to relax on the lawn, forgetting for a moment to be in the middle of the city. Each room has its own direct access to the garden and is equipped with garden chairs, table and beach chairs to spend time outdoor in freedom and comfort.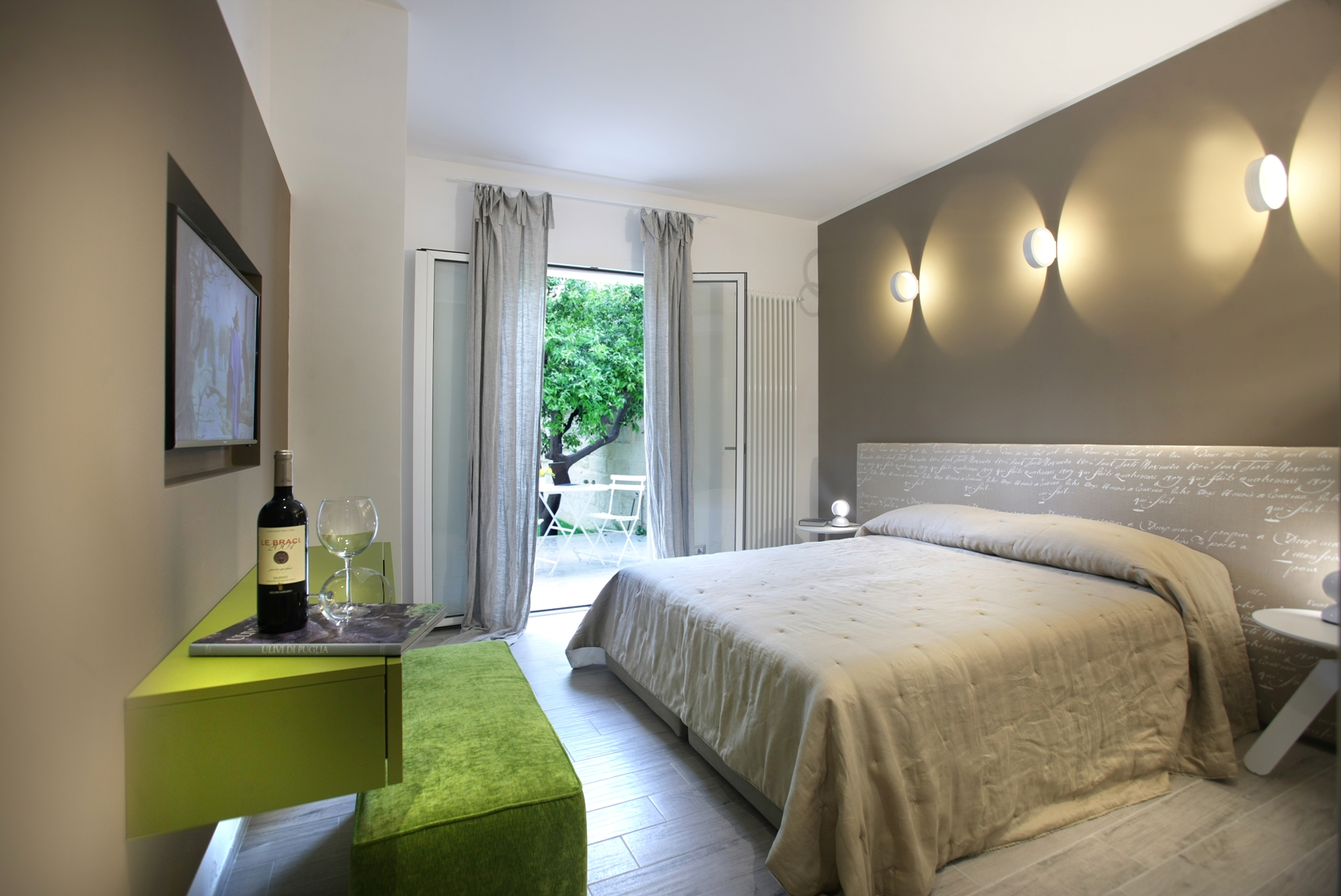 OUR ROOMS
Contemporary interior design, refined ambience and a cozy atmosphere combine with colors and lights to create a unique relaxing experience. Every room has its own style and has direct access to the garden.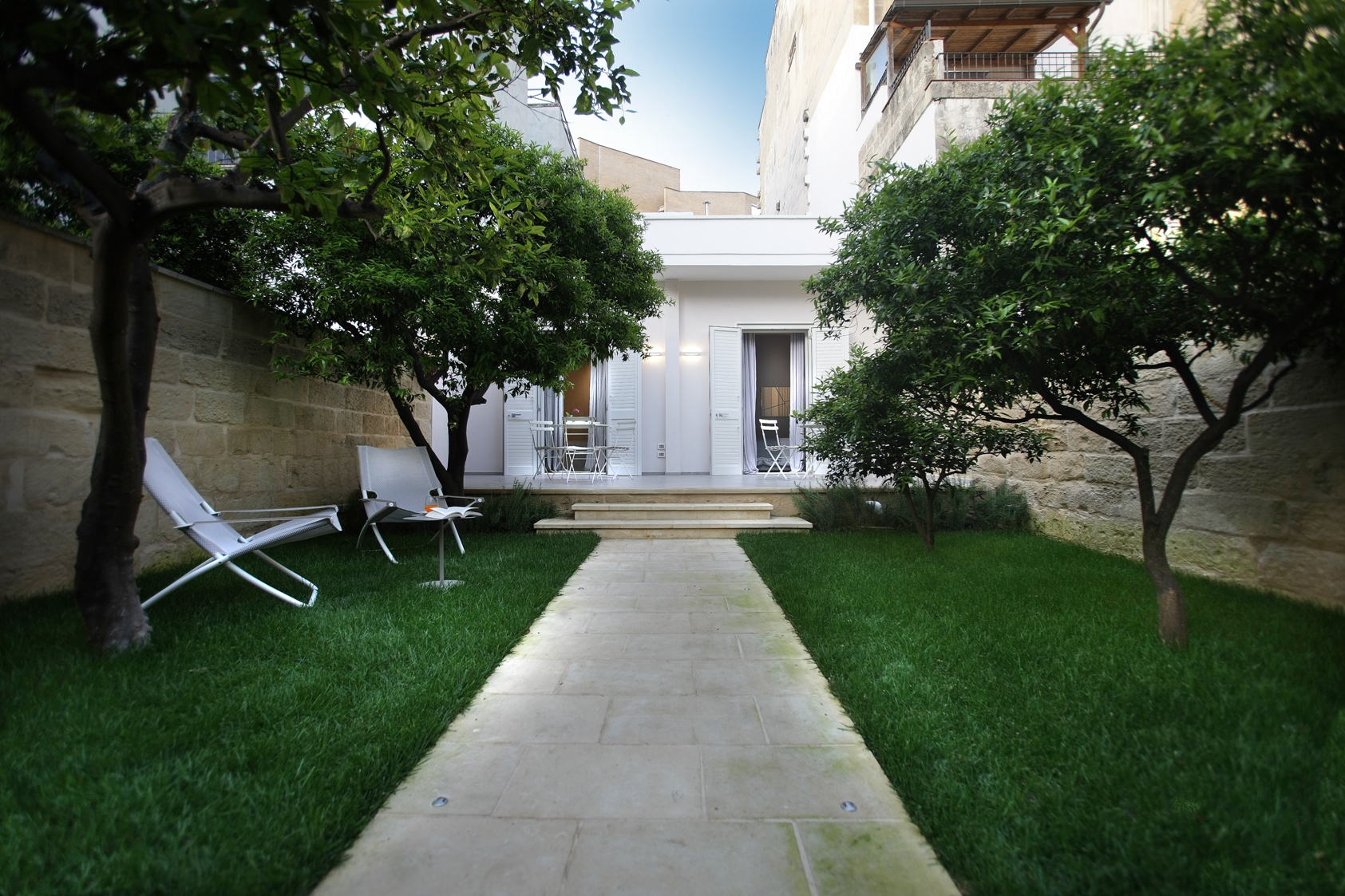 THE GARDEN
A hidden oasis in the very heart of the city, a pleasant garden with citrus trees and lawn, in the framework of the ancient stone walls. It is the ideal place for an outdoor breakfast and for relaxing moments.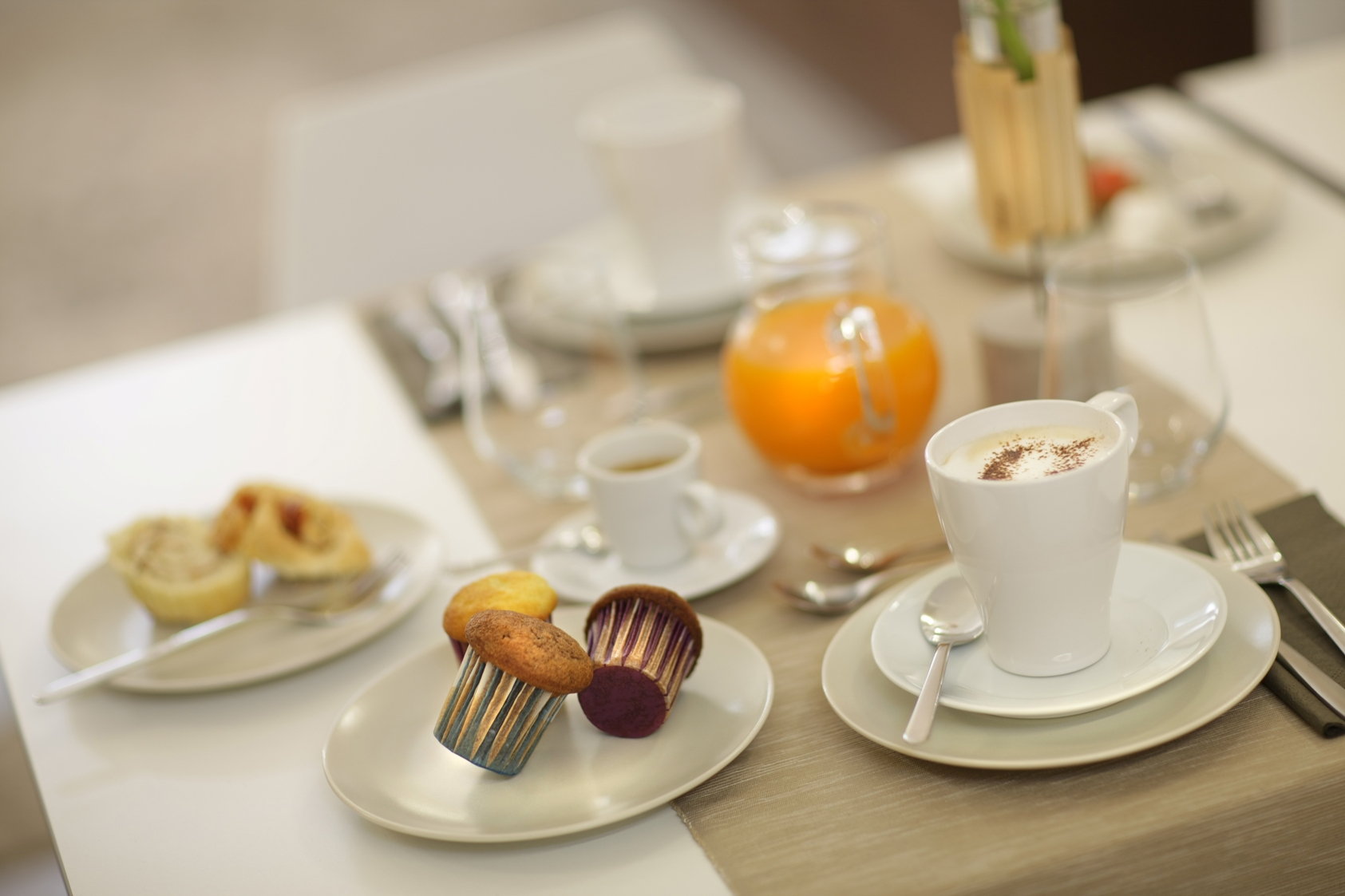 BREAKFAST
Prepared with care by Natalia, the owner. She loves traditional and modern cooking and she creates new flavors and tastes everyday to meet the preferences of the guests.