Page - ABOUT US
ABOUT US
We are Salvatore and Natalia, we got married in 1989 and shared together more than half of our lives. We love travelling by motorbike and we covered more than 100.000 km all over Europe by our GS. We have been cultivating for some years the idea to share our own experience as travelers with others and to create a welcoming, cozy place where everyone could find comfort and feel like home. That's why in 2015 we started the restoration works of this old house, a building dating back to the early '40s of the XXth century.
And we gave birth to Bedinlé. Natalia directed the works with the utmost attention to every detail, in order to make the B&B as welcoming, charming and comfortable as possible. Her creativity and passion for design and décor is the distinctive signature of Bedinlé. Salvatore designed the garden and takes care of it every day. This green treasure hidden in the heart of the city has been conceived as a place for relief and relax after a day on the beach or after a tour walk in the city. We are now ready to warmly welcome you to Bedinlé!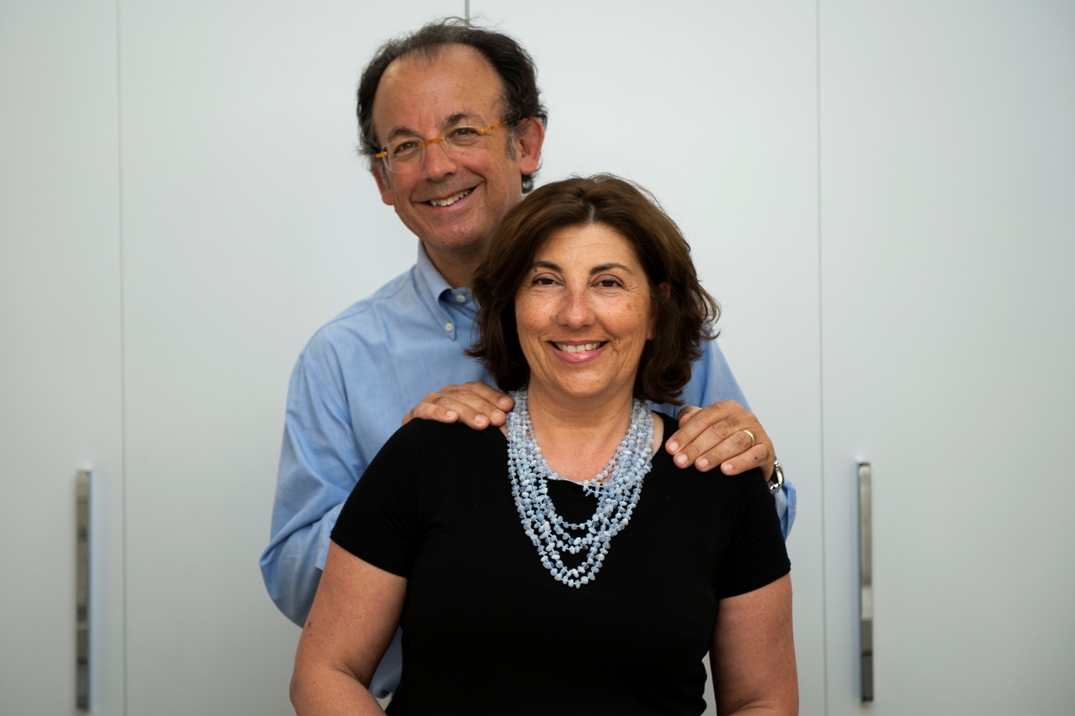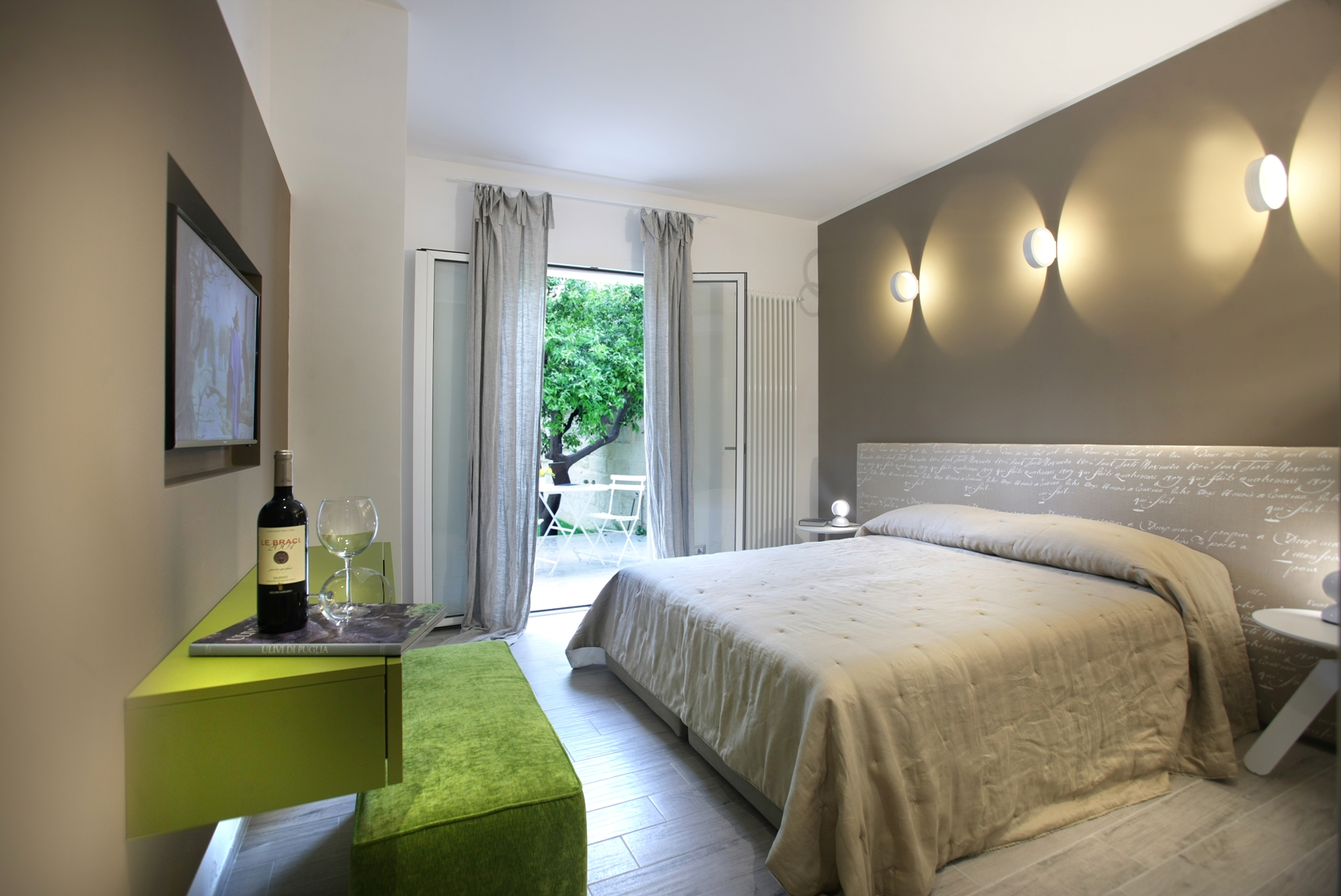 OUR ROOMS
Contemporary interior design, refined ambience and a cozy atmosphere combine with colors and lights to create a unique relaxing experience. Every room has its own style and has direct access to the garden.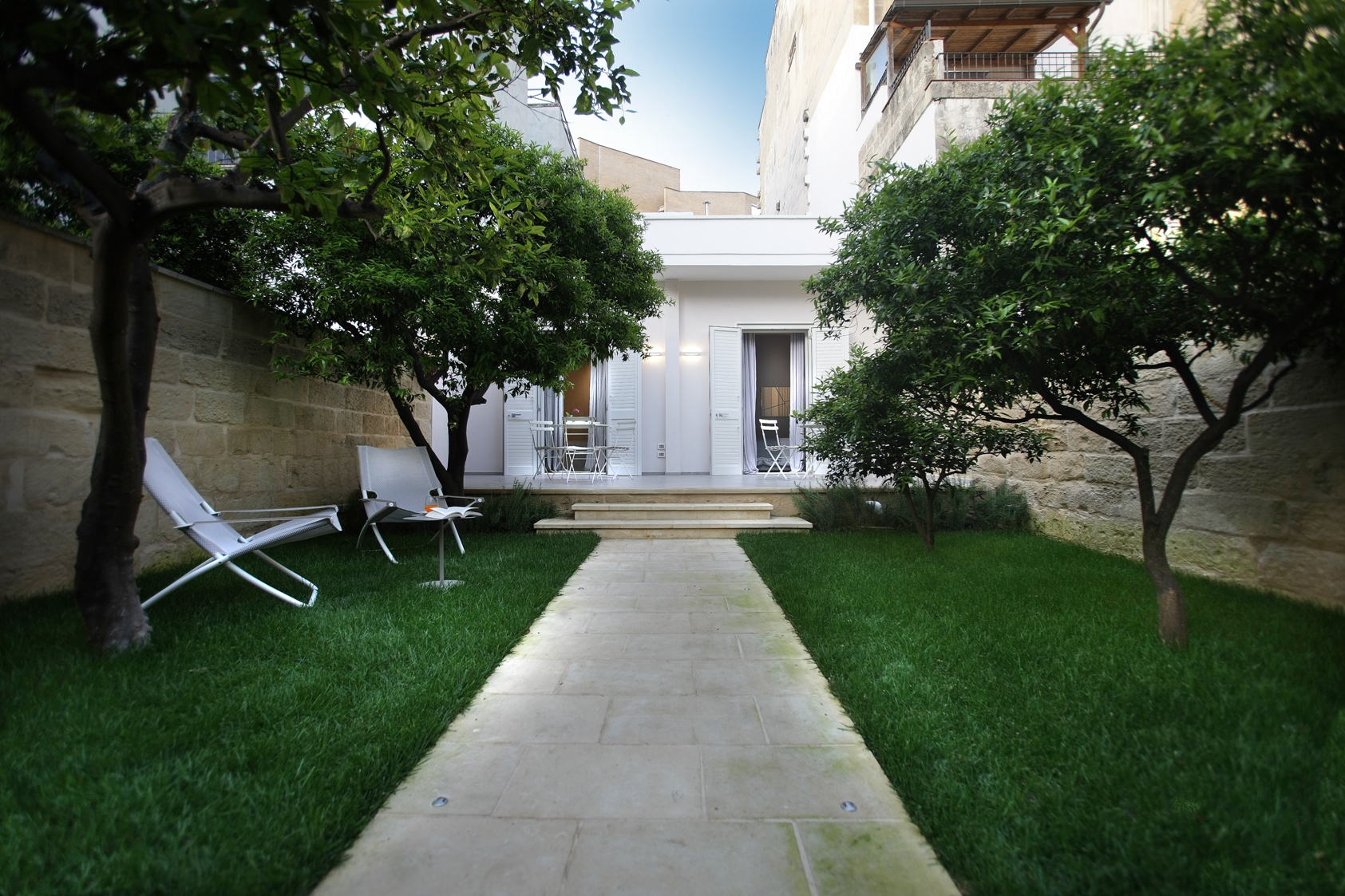 THE GARDEN
A hidden oasis in the very heart of the city, a pleasant garden with citrus trees and lawn, in the framework of the ancient stone walls. It is the ideal place for an outdoor breakfast and for relaxing moments.
.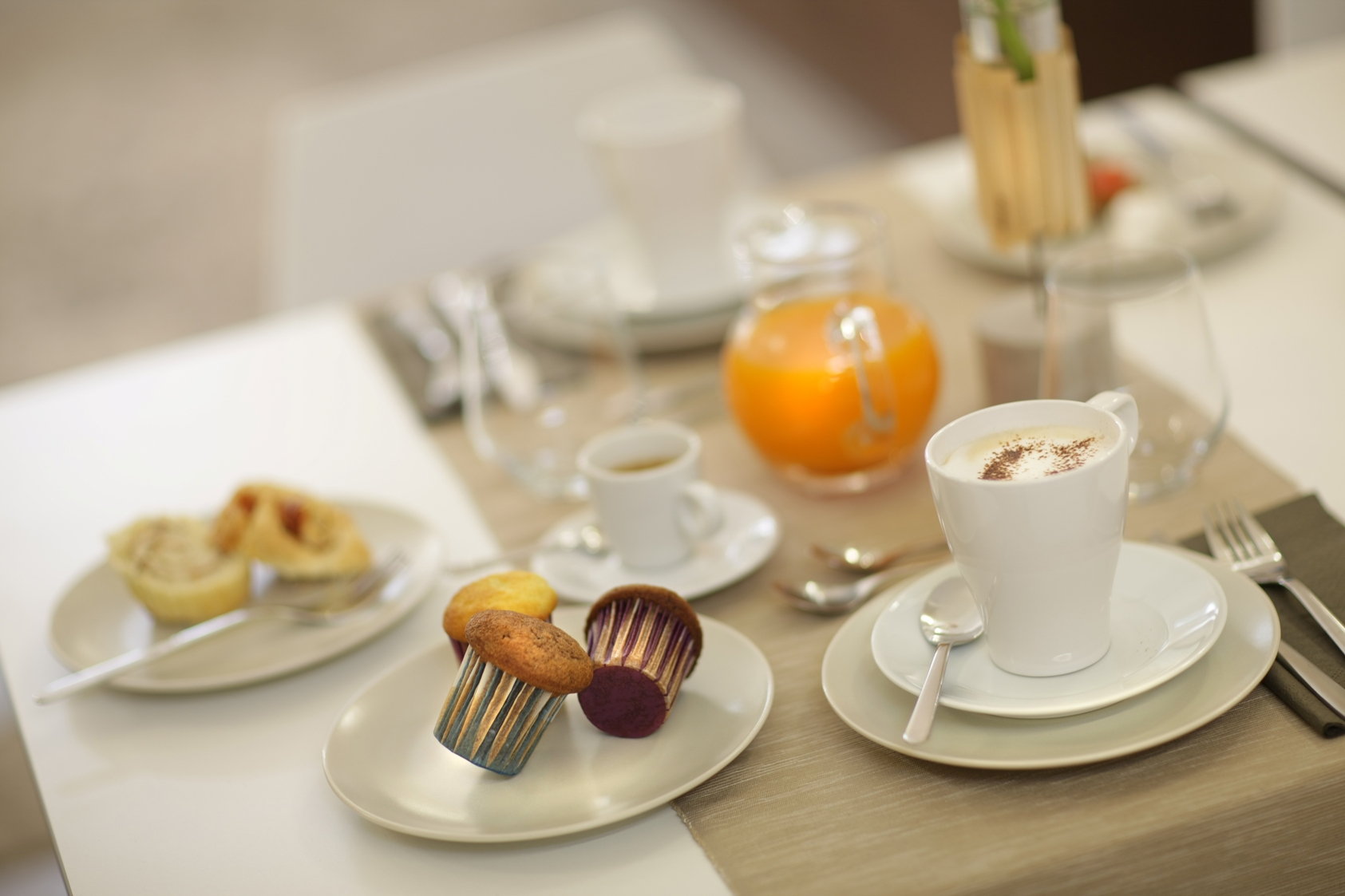 BREAKFAST
Prepared with care by Natalia, the owner. She loves traditional and modern cooking and she creates new flavors and tastes everyday to meet the preferences of the guests.
TESTIMONIAL
Le spiagge del Salento sono belle, ma diventano meravigliose quando inizi la giornata con una sana colazione e la concludi a Bedinlé, dove ti senti come a casa!
Grazie di tutto, speriamo di ritornare!
Ioana e Ramona
dalla Romania, maggio 2016
Posto incantevole, ben curato, con gusto e raffinatezza. Ottima colazione con gli immancabili pasticciotti leccesi!
Abbiamo trovato esattamente quello che ci aspettavamo: accoglienza, posti meravigliosi e ottimo cibo! Speriamo di tornarci presto!
Luca e Silvia
da Parma, giugno 2016
Tutto qui splende
di grande nitore.
Tutto è pensato
con genio d'amore.
Alessandro, Claudia, Bruno e Marina
da Salerno, aprile 2016
Che dire… forse soltanto che questo posto è andato oltre le nostre aspettative… Posto stupendo, camere accoglienti e personal gentilissimo… ci siamo sentiti a casa e quasi ci dispiace andare via… ma sicuramente torneremo. Ti facciamo un "in bocca al lupo" enorme, anche se pensiamo che questa struttura andrà alla grande! Un abbraccio
Claudia e Enzo
da Foggia, maggio 2016